Your Apple Device Camera not working? What to do?
Not able to take selfies or capture images/videos in your Apple Device? Looks like your Apple Device camera might have some problem, whether it may be hardware or software issue, you need to get it diagnosed from one of the best Apple service center in Bangalore, "iFix India", one stop solution for your Apple Devices like iPad, iPhone, MacBook, iPod, iWatch.Your Apple Device may have the following reasons:
> Camera app doesn't work.
> The camera seems to be frozen.
> The lens may have a crack.
> Facing issues with camera options like(flashlight, HDR…….ETC)
> Camera flash doesn't sync including shots.
> Switching between both the front and rear camera freezes the app.
> The back camera shows a blank screen when opened.
It may be any model:
3Gs, 4, 4S, 5, 5S, 6, 6Plus, 6S, 6Splus, SE, 7, 7 plus, 8, 8 plus, X, XR…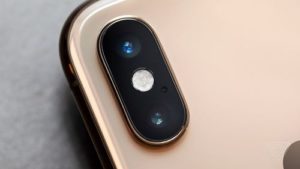 Air, Pro, Pro Retina….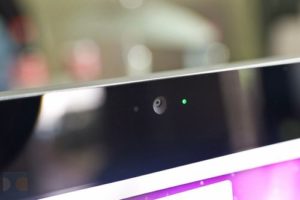 mini 4, Pro 12.9inch, Pro 9.7inch, Pro 10.5inch….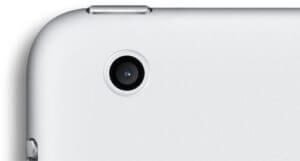 Whichever model you own, Usually, they May have the same camera complains due to which the camera might not be letting you capture the pictures, videos, Etc.
Don't get upset:
If you find any of the above-mentioned problems in your Apple device, It can be diagnosed and fixed without any stress.
Few home remedies on how to solve camera issues on your iPhone/Macbook/iPad:
> Your Camera screen turns into a black screen when opened?
Follow these below steps to recover your Apple Device Camera:
The first thing you need to see is whether it's a hardware or software problem.

Shut down or force the camera app to close, If the screen shows a closed lens or a black image, forcefully shutdown the iPhone/ MacBook/ iPod Camera at the same time.

Reset your Device, It may be any device like iPhone, MacBook, iPad, iPod, reset all the settings.

Restart your iPhone/ MacBook/ iPad. Once you restart your device, all the contents, documents get wiped off from the device.

Set up your iDevice like a new one.
From the above given following steps, If you have this kind of camera problem, it may be fixed.
> Flashlight & HDR not working while capturing pictures/videos.
This is due to a software issue, which in results, the camera flash may be affected and may not work.
Follow these below steps to recover your Apple Device Camera:
If your iPhone/ iPad is protected with the back case or bumper? Remove it.

Make sure that the flash of your device is clean and free from any kind of obstructions.

Open the camera mode and tap on the lightning bolt on the above left of the screen and you make sure that it is On.

Reset your device.

Go to the control center and turn on the flashlight. If it works well then it is fine.
These are the few tips to get rid of the camera flashlight and HDR issue.
Physical Problems like:
> Crack in the camera lens.
> Dust formation inside the camera.
> Water filled inside the camera.
> Camera glass not been cleared.
If you are facing any of these issues or any other camera related issues? Don't worry! There is the best solution for you to get your iPhone/ iPad/ Macbook camera issues solved at the best "Apple service center in Bangalore", iFixindia is the one stop solution for your Apple Devices like iPad, iPhone, Macbook, iPod, iWatch. Any type of issues can be solved at this Apple repair service center.
Why iFixindia for your Apple device Camera repair?
iFixindia is the best Premium apple service center in Bangalore for all the Apple models. We fix and solve any issues that are related to the Apple devices. Our technicians use all the original and genuine parts from the OEM(Original Equipment Manufacturer) so that the parts used and replaced by us are original. Our stores are placed in the 5 different locations in Bangalore, you can bring your device to any iFixindia store which is nearby to you.
The Procedure of servicing your device:
> We pick up your device.
> We diagnose the device to find what the issue is.
> Then, we will intimate the problem to you & take further approval for the service.
> Once approved, your device will be in hands of experienced and skilled technician to solve the problem.
> Your device will be delivered.
iFixindia has come up with the new facility to the customers by providing them the onsite repair and service, free pickup & drop facility to save the customers precious time.
We hope these tips for solving camera issues might have helped you. In case you have any camera issues or any other issues related to your Apple Device, bring it to us or book service to get your device as it was before.

At any point of time for more details call us at +91- 7676400900 or fill in the form below.