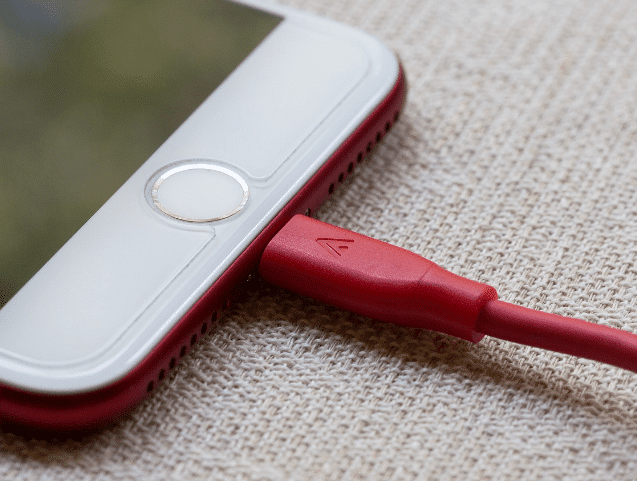 The iPhone is one of the most dynamic and powerful devices to have been developed in recent years. Even though they are incredibly well-designed and developed devices, they are susceptible to a number of common issues. The iPhone charging problem is one of them. In this article, we have discussed how to fix a problem with iPhone charging port.
What are the causes of your iPhone's inability to charge? Well, this issue can be really frustrating, some of the reasons can be a charging port issue, you might be using a third-party charger, or a software or hardware issue.
Some of the solutions to iPhone charging port issues are as follows:
Common causes of charging port problems and how to diagnose them
Assume you plug your iPhone into a charger and it displays the "phone is not charging" message. You may believe that this is a serious problem and attempt to have it replaced or repaired at a local store. This, however, is not always the case. Let's look at some of the possible causes of your iPhone not charging.
Your charging port is clogged with dirt.
You are not using a genuine Apple charger.
You're using a broken or dead charger.
Some software updates are in the works.
The charging process is being affected by a third-party app.
The battery is dead.
Your iPhone has been damaged by water.
Steps for cleaning and maintaining your iPhone's charging port
If you're having trouble connecting your iPhone to a charger, it could be due to debris accumulating in the charging port. Let's take a look at some of the steps you can take to clean and maintain your iPhone's charging port:
The first thing to do is to turn off your iPhone. Hold the power button for a few seconds, then slide the slider to turn off your iPhone. Check for some sort of dirt in the charging port with the help of a flashlight.
If you notice dirt in the charging port, try blowing it away with compressed air. Then, once more, check with a flashlight. If the port remains clogged, try scraping the inside with a toothpick. Once this is done try charging your iPhone.
How to determine if a replacement or repair is necessary
One way to check if the charging port issue still persists is to connect your charger to a different device and see if it is charging. If that device is charging, then the issue is with your charging port and not the charger.
Another way to check is to watch the battery percentage increase; if there is no sign of the battery increasing after connecting the battery, it is time to replace or repair the charging port.
There is a requirement for charging port replacement if there is visible damage near your charging port. As a result, this can only be done by visiting a store near you.
To schedule an appointment, please visit iFix India or call us. Then, bring your iPhone to our store to have the charging port replaced or repaired.
Tips for preventing charging port issues in the future
It is critical to take some precautions to avoid future charging port issues. They are as follows:
A charging port problem may occur if you use a phone cover. You can try charging the device after removing the mobile cover. You should only use genuine charging accessories; do not use a low-quality charger that could damage your iPhone.
Conclusion to How to fix a problem with iPhone charging port
Finally, follow the steps outlined above to resolve an issue with the iPhone charging port. You can bring your iPhone to our store or call us at any time to have it repaired. Please contact us at 7676400900.
iFix India provides the best iPhone repair service in Bangalore. In Bangalore, we have five locations: Koramangala, Kammanahalli, BEL Road, Marathahalli, and Indiranagar 100 Feet Road.