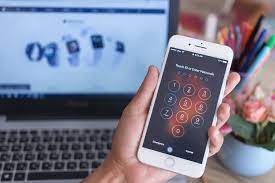 The iPhone's passcode feature is essential for keeping prying eyes away from personal data, but what if you forget it?
Your iPhone will inform you it has been disabled if you forget your passcode and enter the wrong one six times. If you input the wrong passcode too many times, your iPhone may wipe all of your data, depending on your settings. That's not what you want!
Follow these steps to recover access to your iPhone, whether you've received this notification or know you've lost your passcode.
One solution to recover iPhone
When you forget your iPhone passcode, there's only one solution. You may not enjoy it, but you must wipe your iPhone's data and restore it from a backup (assuming you have a backup, that is).
Erasing all data from your iPhone also removes the forgotten passcode, allowing you to set up the phone with a new one. It may appear severe, but from a security standpoint, it makes sense. You wouldn't want it to be easy to circumvent the passcode and access your data if your iPhone was stolen.
The issue, of course, is that this method erases all of your iPhone's data. This scenario isn't a problem if you have a recent backup of that data on your phone to restore (a nice reminder: backup your iPhone data on a frequent basis!). If you don't, you'll lose whatever data you've added to your phone between the last time you synced it with iCloud or iTunes and the time you restore it.
You have three options for wiping your iPhone's data, removing the passcode, and starting over: iTunes, iCloud, or Recovery Mode.
If you have physical access to your iPhone, sync it with a computer on a regular basis, and have that computer nearby, iTunes may be the simplest solution.
iCloud: You can use iCloud to wipe your iPhone if you've enabled Find My iPhone on your device. If you don't have access to your phone or want to sync it with iCloud rather than iTunes, use this option.
If you've never synchronised your iPhone with iTunes or iCloud, you'll have no choice except to put it into Recovery Mode. In that event, you are unlikely to have backed up your data and will lose everything on your phone. That's not ideal, but you'll be able to use your phone once more.
What to Do After You've Deleted Your iPhone Data
You'll end up with an iPhone that's in the same condition it was when you first pulled it out of the box, regardless of which of these alternatives you choose. You have three choices for your next move:
Set up your iPhone from scratch: Select this option if you want to start over with your iPhone and don't want (or don't have) any data to restore.
To restore your iPhone from a backup, follow these steps: If you have a backup of your data on iTunes or iCloud and wish to restore it to your phone, this is the best option.
Redownload your iPhone content: You can redownload practically anything you've purchased from the iTunes, App, and Apple Books Stores to your device, even if you don't have a backup.
Then, on your iPhone, create a new passcode—and make sure it's one you can remember!
Conclusion
The iPhone's tough passcode feature is helpful for security, but it's bad if you forget it. Don't let a forgotten passcode deter you from using one in the future; security is too important. Just remember to use a passcode that is easy to remember (but not too easy to guess!) the next time you use one.