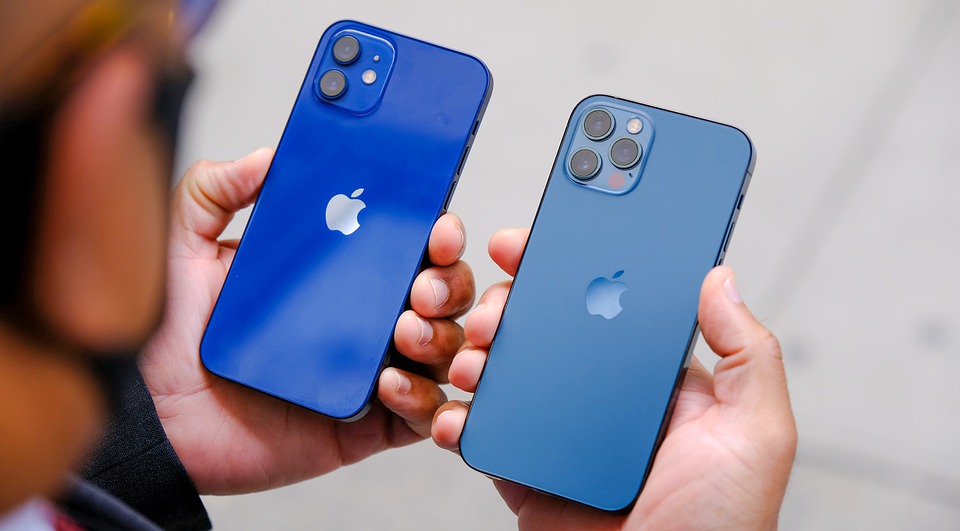 We have all known Apple to be a pioneer when it comes to technological innovations and breakthroughs and it still continues to amaze us by its innovations in the mobile technology and certainly with its new launch, the iPhone 12
We will be speaking about the features of the new phone and how does the new tech in the phone stand out from its predecessors
We will start from the outside and get into what's inside
The Design and Ergonomics ( The Outside )
Apple this year launched four variations of the iPhone, the iPhone 12 mini (₹69900), iPhone 12 (₹79900), iPhone 12 Pro (₹119900) and the iPhone 12 Pro Max (not available in India)

Apple brings back the squared edges that was last seen on iPhone 5, except that the new phone is packed with the latest innovation in tech

While the iPhone 12 Pro is equipped with more sturdy surgical grade stainless steel, the iPhone 12 and iPhone 12 mini comes in aerospace grade aluminium which gets dented and chipped off easily unlike the steel variant
With the new iPhone 12 squared edges we get a good solid grip when holding the phone and as expected it's display has much narrower bezels than it predecessors and it now comes with the Super Retina XDR display, which increases the resolution to 2,532 x 1,170 and uses OLED technology,
The display has a ceramic shield which Apple claims to be the toughest glass on any smartphone but that doesn't mean that the glass is unbreakable, as you can see from this video, but the backglass doesn't get the ceramic upgrade.


Although the ceramic shield does provide a great amount of protection and even though the screen might not break if it slips from your hand but it can surely leave you with dead pixels on the screen
The iPhone 12 mini and iPhone 12 come with just ultra wide and wide angle lens whereas the iPhone 12 pro comes with a telephoto lens and LIDAR scanners for (as might've already known heard about this) night mode portraits, faster autofocus in low light and next-level AR experiences.
The Software, The Performance & The MagSafe (The Inside)
The iPhone 12 ships with iOS 14 the OS comes with a number of new features and tweaks that aim to improve the overall experience. Those include an App Library, more compact UI elements (particularly Siri and ongoing calls), upgraded Widgets, and App Clips.
All the iPhone variants are powered by the latest A14 bionic and are 5G enabled but it is of no use if you don't have any 5G network provider, especially in India, the chipset is claimed to be the fastest chip in a smartphone by Apple,
inside the iPhone 12 is a MagSafe magnetic ring, that helps you to connect the latest magsafe charger, a magnetic pouch and everything magnetic (just kidding)
Apple has downsized the batteries from the iPhone 11 and now the new phones get 2227 mAh (iPhone mini) and 2815 mAh battery (iPhone 12 and iPhone 12 Pro)
looks like this is the only feature that Apple is going to cut down on apart from not shipping the charger inside the box and making an environmental impact as a scapegoat.
Now coming to the million dollar question (cause seriously it would be million dollar market if it works)
CAN THE iPHONE 12 BE REPAIRED/MENDED/FIXED/OVERHAULED?
As this could've been a tough question to answer to most of the iPhone repair & maintenance shops, as Apple has started to pair every part of the phone to its motherboard but we at iFix can do the same and get your iPhone 12 come back to life and make it look as good as new.
Does your iPhone 12 have dead pixels?
Has your iPhone12 been water damaged?
Do you need a genuine battery replacement for iPhone 12 at value for money?
Do you want to get repair done at your doorsteps?
Contact us today