MacBook Won't Turn On? Here's How to Fix it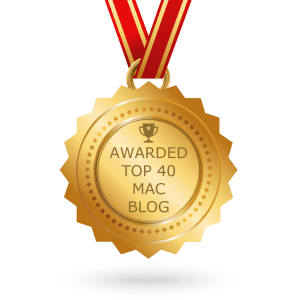 When your mac won't turn on or hangs while switching on, that might not be the end of the world. You still have a pretty good chance of fixing your MacBook Air without any help of technicians. Before you take the further step you need to check whether your MacBook Air is plugged in and hasn't ruined the battery.
There are many problems due to which your MacBook Air is not powering on. No worries, those problems can be solved by yourself at home, if not you can take it to any nearby iFixindia Service Center in Bangalore to get your MacBook Repaired.
The issues which aren't letting your MacBook Air turn on are:
---
Check the Power of your MacBook Air: 
The first thing you are required to know about your MacBook is whether it has a full charge or it is Nil with the charge. If your MacBook Air is nil with the power this can also be the reason that your MacBook is not powering on. If your Mac doesn't have a charge, first plugin for the charge and try to switch it on after a few minutes of charge. If it doesn't turn on you are required to follow the next step.
Check the Charger of your MacBook Air:
If your MacBook is plugged in with the charger and the battery isn't getting charged. Check the charger wire, connector pin whether they are working fine. If yes, there might be a Charger fault. If they aren't working try to change your charger because the battery might develop the risk of getting damaged very soon.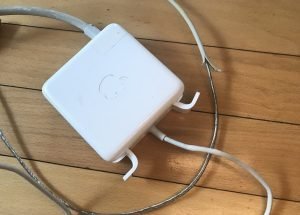 Try to boot your MacBook Air once if it isn't turning on. There might be a pretty good chance if your MacBook air turns on when you boot it. When it displays safe boot you're at the safer side and there is no requirement of any service.
If it doesn't display the safe boot it seems to be your MacBook Air requires an emergency service which you can get at iFixindia which is located in 5 easy to access locations in Bangalore. You can also book for a pickup & drop facility or for an onsite repair and service.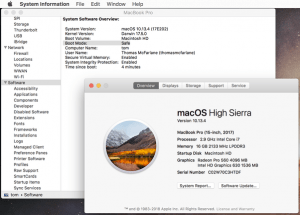 Don't Know How to boot Macbook? Kindly follow the Booting Process Explained Below:
"Press the power button while holding the shift key,
release the shift key after the login dialog box shows up" for booting your MacBook Air.
Reset System Management Control (SMC):
System Management Control is the main responsible system for many base level functions. Few among those are battery settings, display functions, and specifically power button functions. Try to reset the SMC for the better user engagement of your MacBook Air.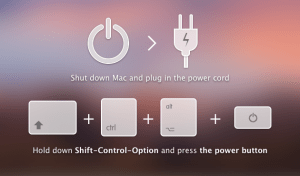 The Methods for Resetting the SMC:
If your MacBook Air's battery is not removable: 
Shut down the MacBook Air and plug into the power cord.

Press the Shift-Control-Option, then press the MacBook Air's Power button.

Hold those above-mentioned keys for about 10 seconds.

Release the keys.

Press the Power button as you would normally start your MacBook Air.
 If you have a MacBook with a removable battery:
Remove the battery out.

Press and slowly hold the Power button for about 5 seconds.

Re-insert the battery at the correct position and press the Power button again.
Your MacBook Air not turning on may happen due to the software issues also. So First try with all the above-mentioned solutions, and still if it doesn't turn on? Uninstall the operating system of the MacBook air and reinstall it again so that if there is any problem occurred due to the operating system software it may get solved and your MacBook starts turning on like before.
Hardware issues may also affect your MacBook Air not powering on. Most of the cases the MacBook Air not turning on happens because of hardware issues. Hardware issues affect the internal system of the MacBook that might lead to the problems which start affecting each and every system of your MacBook. 
No Ram Installed:

In this case, when there is no RAM installed inside your MacBook, sometimes your MacBook air doesn't turn on. It is mandatory to have a RAM always inside every electronic device. If you don't have a RAM so you are receiving this error.

Possible Power Issue:

When there is a problem in your MacBook charging pin connector there won't be continuous power supply from the charger to the MacBook Air. So, it's better to take your MacBook to the service center to replace the charging port.

Power cycle:

There's a maximum power cycle count for every MacBook. If your MacBook Air's power cycle has reached its limit then you are required to change your MacBook Air's Battery. Even this may be the reason to your MacBook Air not turning on.
If none of these solutions works for your MacBook not turning on? Then visit iFixindia to get your Macbook service with the hands of experienced technicians who have in-depth knowledge about this device.
What are you waiting for?
Our Service Centers are located at 4 commercial locations in Bangalore. Koramangala 80 Feet Road, Indiranagar 100ft Road, Kammanahalli HRBR Layout, Marathahalli Ring Road. You can visit any of the nearby stores to get your service of MacBook air not powering on. Or you can also use our Pick & Drop facility or Onsite repair facilities. Visit our website www.ifixindia.in or call us on +91-7676400900.

Note: 
We also provide a free pickup and drop facility and Onsite service for our customers who can't make out their time to visit the service center for iPhone Services.