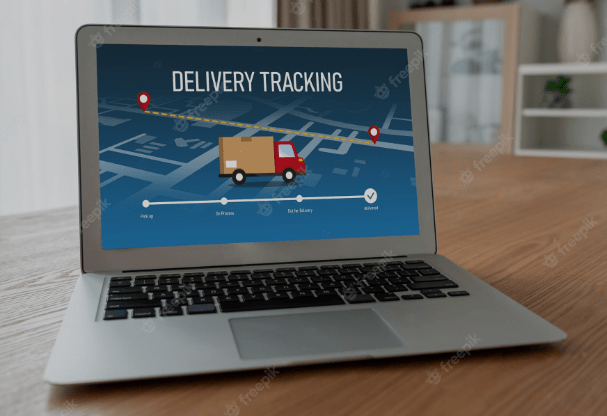 Do you own a MacBook Pro? Do you face issues with your MacBook screen? MacBook is a compelling and well-designed device in the current market. However, this does not mean that the device is not prone to damage. Moreover, the cost of screen replacement can be very high.
At iFix India you can get MacBook Pro Screen Replacement with express delivery. When it comes to screens there are a few reasons why you face screen errors. Some of the common reasons are flickering screens, black screens, spots on the screen, flex gate errors, and screen shutdowns that occur consistently.
A MacBook's damaged screen can be really frustrating and hinder your productivity. Therefore, in order to overcome this issue, you will need to get your MacBook screen replaced. In this article, we will discuss everything a customer needs to know before getting their MacBook screen replaced.
---
Why do you need to replace your MacBook Screen?
There are some reasons why you need to replace your MacBook screen. Some of the reasons are as follows:
Broken or Cracked Screen – As we are humans there is a possibility of error of you dropping your MacBook device. Because of this your screen can get cracked or broken.
Pixels are Dead – Pixels are the things that make the output on the screen look good. Dead pixels will distort your screen. This is a sign that your screen is dead and in need of replacement.
Screen Flickering – If your MacBook screen is flickering, it is a sign that your screen light is failing. Therefore, the screen needs to be replaced.
How to know the screen size?
Moreover, if you want to replace your screen you need to first know the size of the screen. Here are a few steps in order to know your screen size:
Click on the Apple icon on the left-hand side of your MacBook screen.
Click "About this Mac" and select "Displays."
We can see the screen resolution as well as the screen size.
MacBook Screen Replacement Process
There are a few steps that have to be followed to replace the MacBook screen. They are as follows:
Remove the screw from the bottom cover of the MacBook with the help of a screwdriver.
Disconnect the battery connector from the motherboard to prevent an electric shock during the replacement process.
Once the screws are removed, lift the screen gently.
After removing the old screen, place the new screen with the help of screws.
Reconnect the battery connector back to the motherboard.
In the end, connect the bottom cover and screw it back.
How much will it cost to replace MacBook Screen Replacement?
The cost of screen replacement depends on the model of the MacBook. We always provide our customers with genuine OEM parts which are supplied to us by original manufacturers. If you take your device to a nearby authorized service center then there are chances that you will end up paying more than required.
Why you should consider iFix India as your MacBook Screen Replacement service center?
We provide doorstep service to our customers. You can call us to book an appointment. Our technicians will come and repair your device right in front of you. You can also opt for pickup and drop services. Once the repair is done our experts will return your MacBook at your convenience.
You can also walk-in into our nearby store. We will provide you with a standby device or will let you know about the turnaround in case of unavailability.
Conclusion to Get MacBook Pro screen replacement with express delivery
In conclusion, you can follow the above steps before bringing in your MacBook Pro for screen replacement. You can come and visit or call us at +91 7676400900 or visit our website at www.ifixindia.in to fill out the form.
We are located in 5 different places in Bangalore. In Koramangala, Kammanahalli, BEL Road, Marathahalli and Indiranagar 100 Feet Road.